Testimonials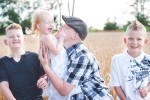 Multiple Family Sessions
"Surprisingly, even after having four children and despite all of my efforts I might add, I have still not figured out how to stop time or even just slow it down a little...I'm sure so many mom's would agree that they just grow up way too quickly! I work feverishly to keep record of all those itty bitty moments that fill my heart as a mom, but none of my journaling can really capture them perfectly. I wan't to see and relive those big blue eyes, toothless sticky faced grins and squishy little cheeks over and over again.. It is just so challenging to enjoy the moment while being the photographer at the same time...I just can't savour them that way! That is why I love, love, LOVE Brenna. She's my girl and so good at what she does! She's the one I can count on to freeze those precious moments in time and capture all the quirky little characteristics of my kids that I can't. She sees things from behind the lens of her camera that are simple and beautiful and manages to draw out the uniquness in each of my kids...the kind of things that I feel are precious to me, not just a perfect smile...the things I never want time to rob me of! Brenna does it with ease and excitement. She's passionate about it and gifted in it! My expectations are high and hers are even higher! I can't stop time or keep my babies from growing up, but Brenna does an amazing job of freezing those moments in time for me so that I can relax and enjoy every minute with my children."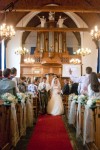 Europe Wedding
From the moment we started to plan our wedding, we knew we wanted Brenna as our photographer! She knows so well how to capture the emotion of the moment and turn it to an everlasting memory. Because of this, our special day comes alive again, again and again!Brenna was more then willing to visit the locations before hand, so she knew exactly from where she could take the pictures. Throughout the day she was amazing. Not dominantly there, but took exactly the right shots.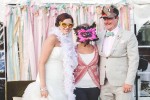 Engagement/Wedding
Dan and I are so blessed to have been able to have Brenna as our photographer for our engagement and wedding shoot. It was important for us to have someone present on our special day that would be a good fit for us and be able to capture the little and big moments. Well she did just that and more! Brenna instantly was comforting and fun to work with. She valued our input on what we would like on our special day which is soo important! Not only was she fun and a sweetheart to work with she has an incredible gift with her photography skills. We are in awe with all her photos. Thank you Brenna for capturing our day perfectly!!